Loving people and leading them to meet, know and follow Jesus
Join us Sunday mornings at 10 am for a message and prayer


We have currently moved to online only
due to the Coronavirus epidemic per recommendations and mandates from our state. Please check our coronavirus tab at the top for more information.
Thanks Pastor Casey
Jesus said

,

"I came so they can have real and eternal life, more and better life than they ever dreamed of."
We gather together to:
LEAN into God

LOVE people where they are

LEAD people to meet, know, and follow Jesus.

We are better together!
Join us for our live stream on Sunday mornings at
10 am @Facebook.com/HubLifeChurch/
​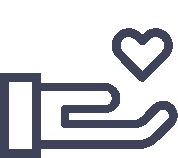 Each of you should give what you have decided in your heart to give,not reluctantly or under compulsion, for God loves a cheerful giver.