Loving people and leading them to meet, know and follow Jesus
WEEKLY SUNDAY SERVICES 9:30AM
2nd Street Community Center
Marshfield, WI
Jesus said

,

"I came so they can have real and eternal life, more and better life than they ever dreamed of."
We gather together to:
LEAN into God

LOVE people where they are

LEAD people to meet, know, and follow Jesus.

We are better together!
Sunday 9:30am; doors open at 9am
Held at Community Center, 211 E 2nd St, Marshfield, WI 54449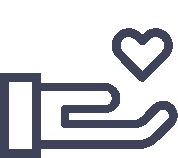 Each of you should give what you have decided in your heart to give,not reluctantly or under compulsion, for God loves a cheerful giver.